Bob Clapper Automotive's Collision And Auto Body In Janesville
Scratch, minor dent or major accident? Bob Clapper Automotive Collision Center will make your vehicle look and feel new again. Schedule your free estimate HERE
Superheros At Bob Clapper Automotive Collision Center
We are equipped to repair body and frame damage on almost every make and model vehicle. Our technicians are factory and I-Car trained and our estimates are always free. We'll also make the necessaty arrangements for a loaner vehicle.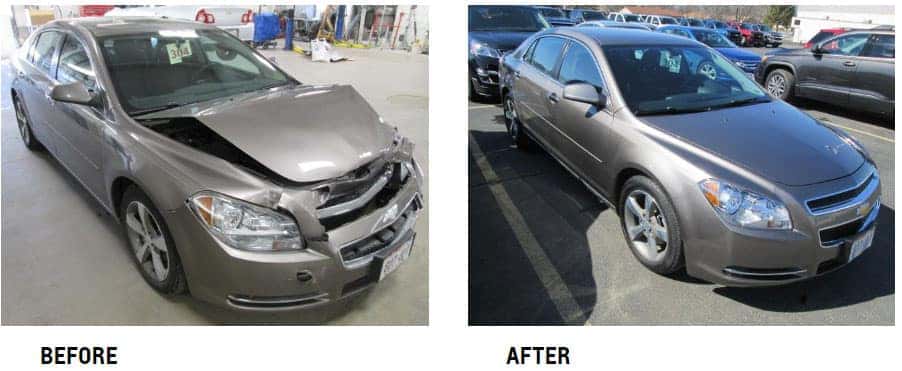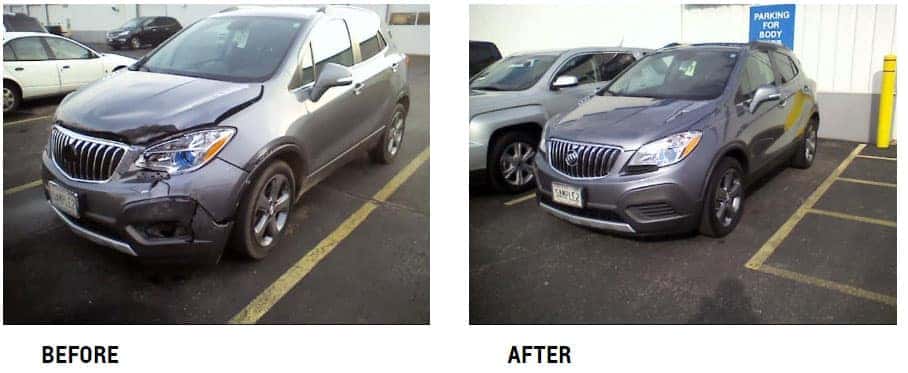 Why Bring Your Vehicle To Us?
Our Certified Service technicians are trained by GM to know every inch of your GM vehicle. We understand your vehicle and all its technical systems. We're proud to offer genuine GM parts. We know you want to feel as good about your vehicle today as you did the day you bought it. And our Certified Service technicians have the skills and finesse you need to restore your vehicle so it will look and feel like new.
WHAT HAPPENS IF YOU HAVE AN ACCIDENT?
Call your agent or insurance company.
Tell them where you want your vehicle repaired.
Come to Bob Clapper Collision Center for estimate of repairs.
Authorize repair work and schedule the day to drop off your vehicle for repairs.
Collision Center orders parts for needed repairs.
Drop your vehicle off for repairs on scheduled date.
Repairs begin-dismantle as needed-check for hidden damage or additional damage.
Repair unibody or frame as needed.
Paint undersides or edges of new parts.
Install parts and confirm proper fit.
Paint as needed and bake on paint.
Buff out any imperfections.
Install trim/moldings as needed.
Have vehicle washed and vacuumed.
Vehicle gets final quality check.
Pick up your repaired vehicle.
Bob Clapper Automotive Collision Center Will Make Your Vehicle New Again
Collision Center Limited Warranty
Bob Clapper Automotive Collision Center hereby provides a Limited Warranty on repairs performed by the shop. This Limited Warranty is valid only for as long as you own the vehicle stated herein and is for the person to whom this Limited Warranty is granted and whose name appears herein and on the original work order. Rust related conditions shall not be covered. Stone chips will not be covered as well as damage caused by accidents or exposure to elements. The shop will repair and repaint, excluding rust repairs, any metalwork warranted hereby, at it's sole option, when claim is made within warranted period, unless caused by or damaged resulting from unreasonable use, maintenance, or care of the vehicle.
PARTS: Manufactured parts placed on an automobile in the course of repairs are guaranteed by the manufacturer.
PAINT: The workmanship done in the paint process of repairing the automobile is guaranteed per the PPG paint performance guarantee.
WORKMANSHIP: Repairs made by this shop are guaranteed to meet trade standards as per work specified on the estimate or repair order. You should be satisfied that the car has been returned to you in a like condition prior to the accident.