FACES OF FAGAN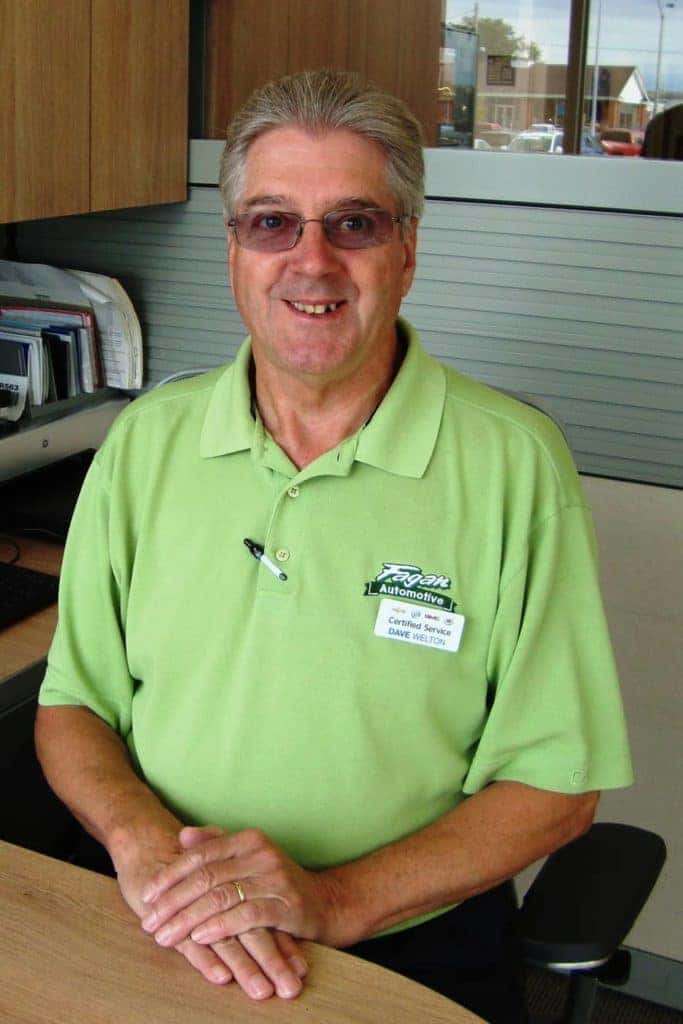 Dave Welton has been a staple for 30 years at our dealership. If you ever had any vehicle body work done here at Fagan, you probably have worked with Dave. Last week Friday he ended his career at Fagan Automotive and retired. Dave's career started at Fagan as a salesman in March of 1988. An opening became available for the Body Shop manager in Oct. 1988 and Dave applied and never looked back.
One memory of working at Fagan that Dave will not forget is when one of his technicians was changing a light bulb on top of the paint spray booth and fell through the ceiling breaking the sprinkler system causing water to spray all over the Body Shop. Thankfully the technician was not injured and Dave got his exercise that day running around trying to find the water shut off valve.
To keep Dave busy during retirement his plans include to spend more time with his mother and the rest of his family. He has been volunteering for many years and continues to do so for many more at St. Paul's Church and School in Janesville. He is a member of the Janesville Noon Lions Clubs and will continue to be involved more heavily now that he has more time. A few minor remodeling projects at home and playing in a monthly card club will also fill up his time.
Dave wants to thank his loving family, friends and especially the Fagan Automotive organization. He thanks Jack, Pat, Mike, Jim Fagan and Bob Clapper for hiring, trusting and supporting him during the 30 years.
All the best Dave for an amazing retirement! Enjoy the new chapter in your life.